Master Pflichtseminar: A new view of our galaxy - Scientific results from the Gaia mission - (MVSem, SS19)
This seminar aims at presentations of scientific results from the Gaia mission. The second Gaia catalogue containing data for more than 1.7 billion stars was published on April 25, 2018 and changed our view of the stars and our Milky Way. Within nine months the Gaia Data Release 2 led to almost 1000 scientific papers from dozens of different fields of astronomy. The idea of this seminar is to choose the most interesting and fascinating results as topics for presentations and to learn more about the Gaia data which will revolutionise our understanding of the Milky Way and the stars.

---
Prof. Dr. Stefan Jordan, with Dr. Ulrich Bastian
---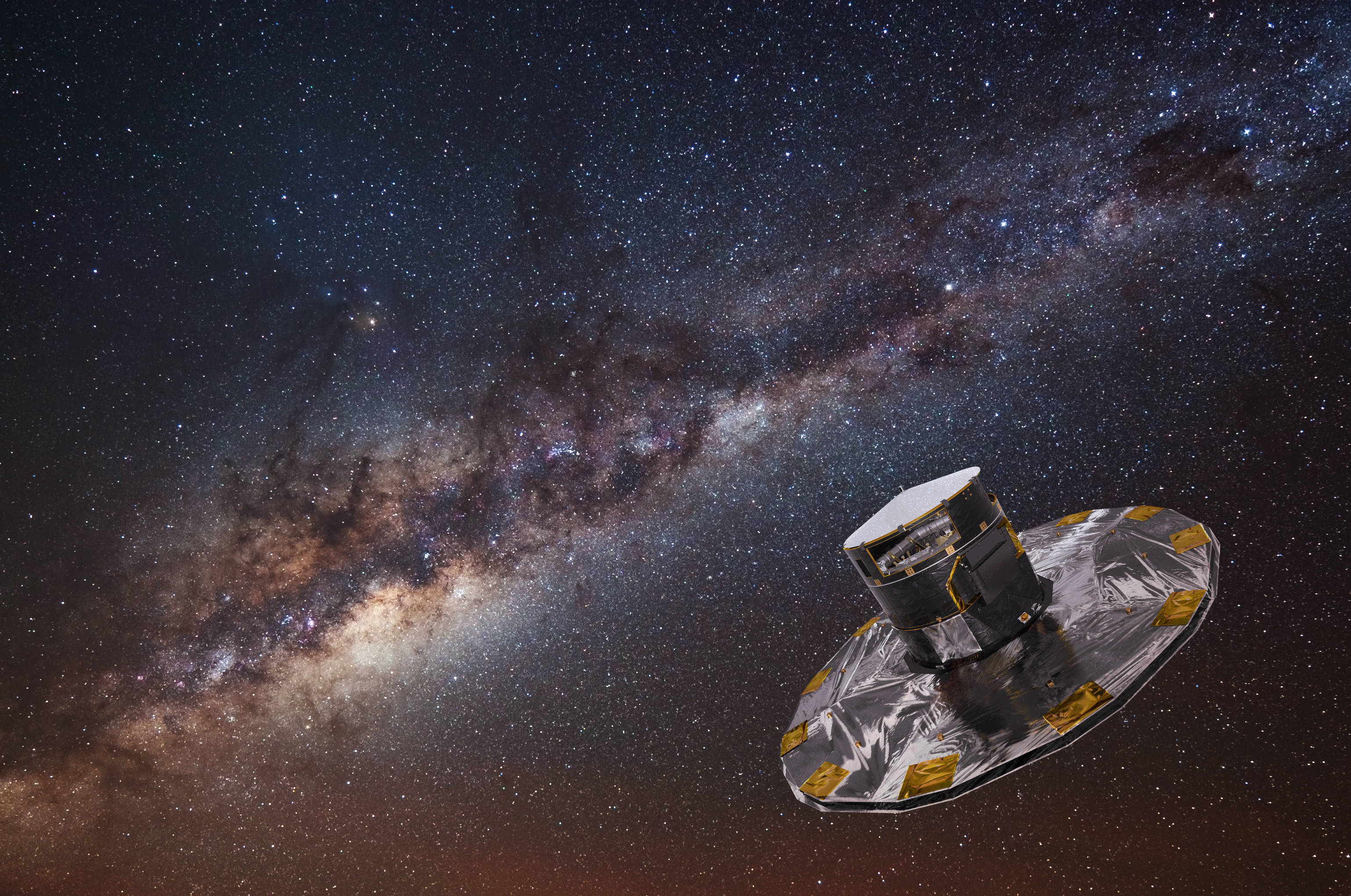 ---
Location:
ARI seminar room (first floor)
---
Time:
Tuesdays, 9:15-10:45 (or TBD), first meeting on April 16, 2019

---
During the first two seminar dates we will provide a general overview on the Gaia mission and Gaia's second star catalogue. Subsequently, we will suggest some seminar topics, but you are also free to suggest a topic yourself.
---
Some information about the Gaia mission:
---
Mandatory for all: Read the DR2 overview paper and the Astrometry paper.

---
Please register to the seminar via the Übungsgruppensystem: Registration.

---