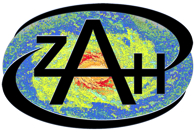 ---
Teaching at Master Level
Course to be delivered online via Zoom. Although a web browser should be enough to follow the lectures,
your experience from a web browser is likely to be more limited than from Zoom itself.
You may therefore wish to install Zoom (which is for free).

The `Enrolment key' (`Einschreibeschluessel') for the Moodle will be provided during the first online lecture.
It will not be provided by email.


Teaching at Bachelor Level