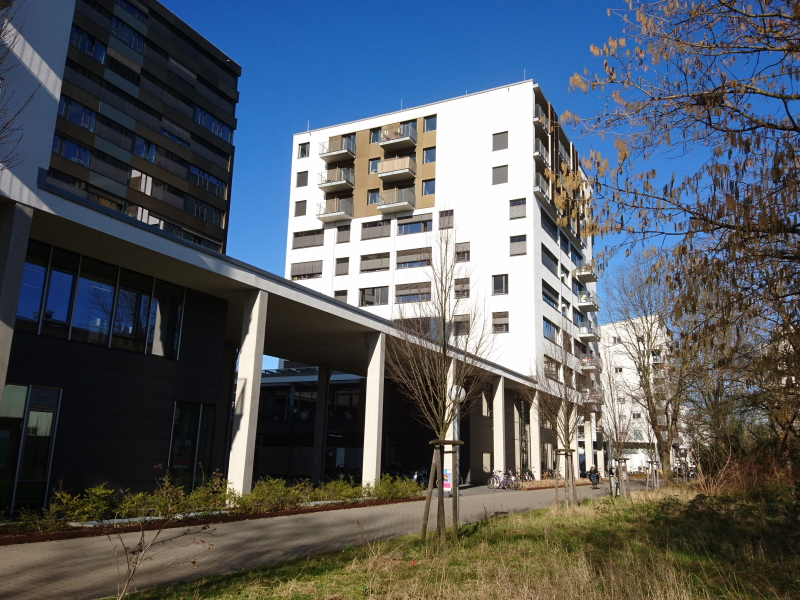 The workshop will take place in the rooms of the Marsilius Kolleg located on the Neuenheimer Feld campus in Heidelberg.
Full address of the workshop venue:
Marsilius Kolleg
Im Neuenheimer Feld 130.1
(INF 130.1, Turm Nord)
69120 Heidelberg
You can reach the conference value comfortable via public transport with varius lines from all directions:
Bus stop Campus Im Neuenheimer Feld next to the conference venue
served by bus lines 20 and 32
Bus stop Bunsengymnasium, 10 minutes walk to the conference venue
served by bus lines 29 and 31
Tram and bus stop Jahnstraße: 7 minutes walk to the conference value
served by tram lines 21 and 24 as well as bus line 37
More details about the public transport and all train, tram, and bus schedules can be found on the websites of the local public transport association (Verkehrsverbund) or largest German train company (Deutsche Bahn):
The nearest international airport is Frankfurt (Main) airport (IATA-Code FRA). The airport has its own train station, from where local trains can take you to Heidelberg when changing trains either in Mannheim or Frankfurt main station (Hauptbahnhof).
Due to the location on the University campus, there are no free car parks near the venue. A multi-storey car park is within walking distance, but daily fees will be charged. We highly recommend to use public transport to reach the conference site and plan your travel and accomodation accordingly.